The fourth edition of the  INFRARISK- Summer Workshop was held at IST, Lisbon, on the 18th of July 2018.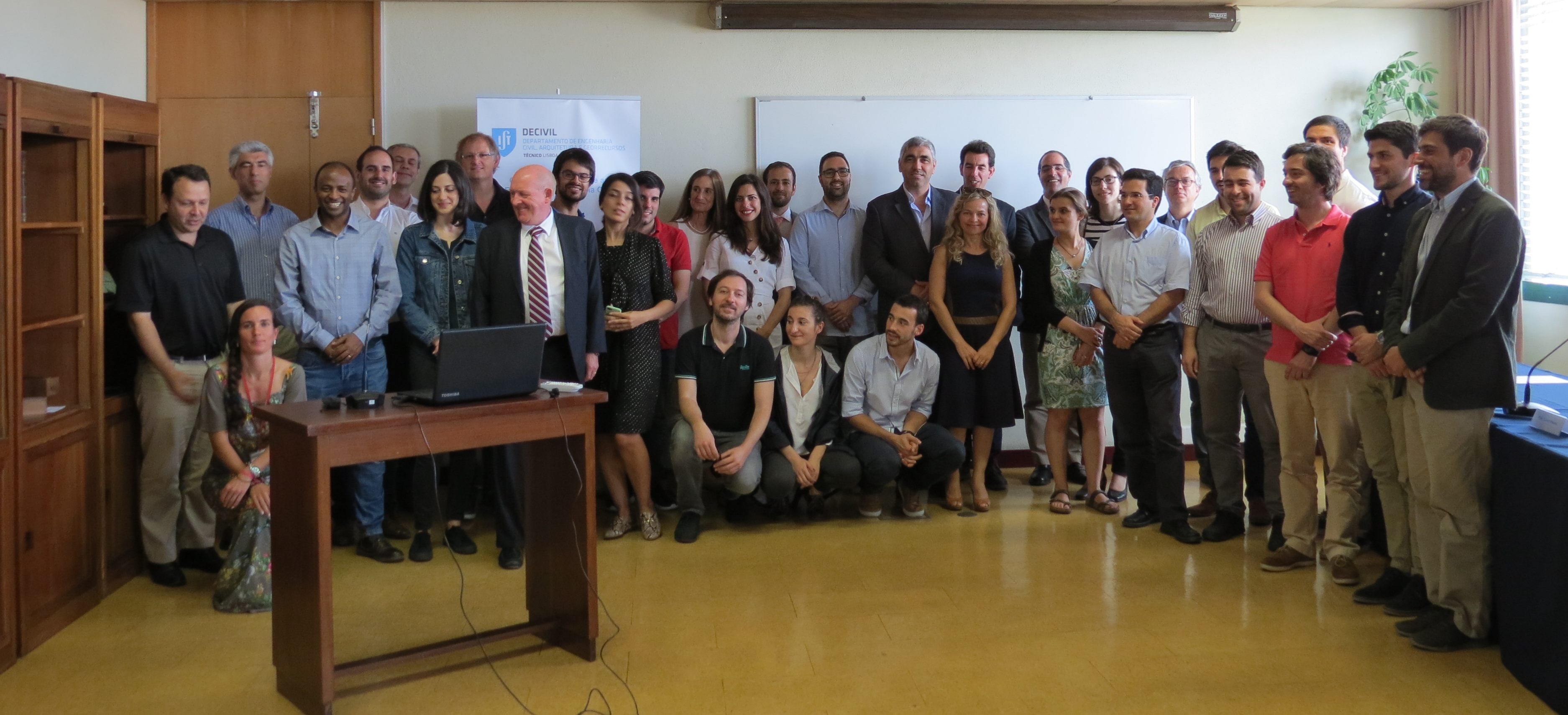 This year the workshop had the participation of  Dr. Desmond Hartford and Dr. Sébastien Proust, members of Board of Advisors of the PhD program. Dr. Sébastien Proust was the keynote speaker of the event and gave the lecture entitled 'The hydraulic modeling of extreme flood events'.
Dr. James Daniell was an invited speaker of the event. His lecture entitled 'The Global RApid-post-disaster Damage Estimation Approach is available here.
Research work carried out in the scope of the scholarships attributed in the framework of the Doctoral Program InfraRisk- was presented and discussed:
Earthquake Engineering
Hydrological Engineering
Infrastructures & Geothecnics
The workshop promoted interaction, discussion of future development amongst participants, colleagues and academic staff from the Board of Studies (BoS) to PhD Supervisors.
Detailed program of the workshop  is available here.