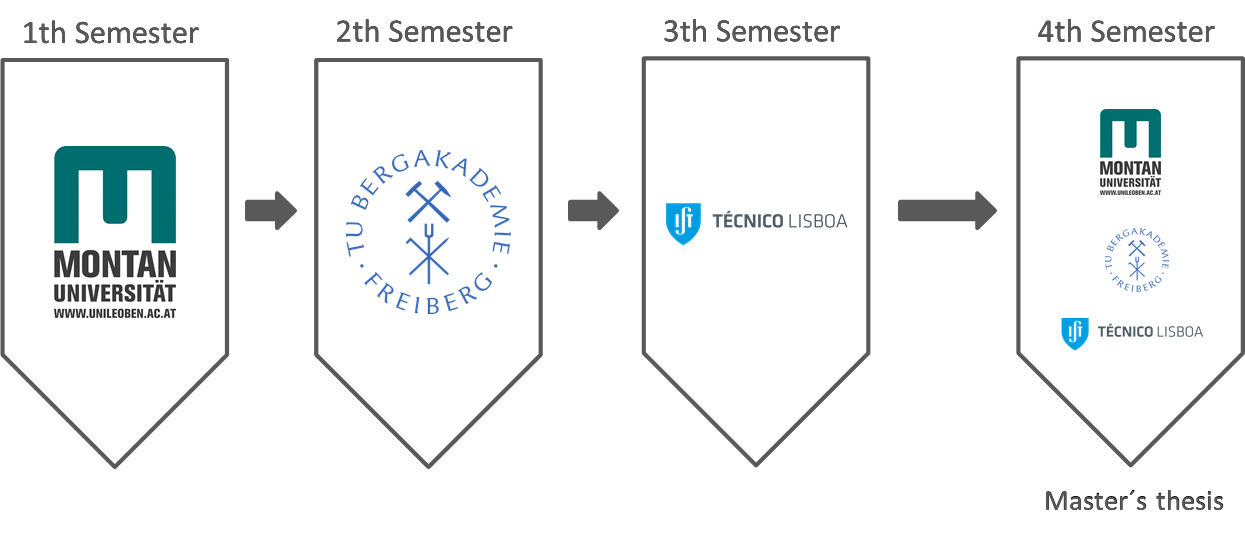 The joint master degree programme International Master of Science in Advanced Mineral Resources Development covers 120 ECTS points.
This corresponds to the usual study period of four semesters (two years). In each semester 30 ECTS points are usually acquired.
All students complete the first semester of the master programme at Montanuniversität Leoben, the second semester at TU Bergakademie Freiberg, and the third semester at Instituto Superior Técnico.
The fourth semester of the master's thesis, can be completed at any of the three partner universities. This study order is compulsory for all students.
The degree programme always starts in October of every year in Leoben, Austria.
Topics related to Mining Exploration